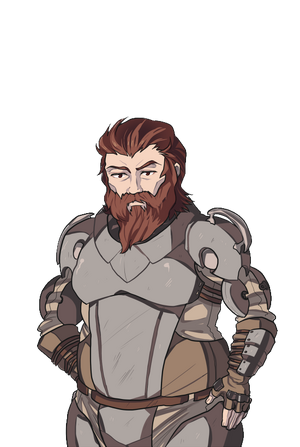 Galhart is a male companion.
Galhart is recruited in the Dwarven city of Novos as part of the main story line.
Originally a defensive tank has been rebalanced with more offensive options. He is your go to guy for drunken revelry.
Galhart can be wooed by female Protagonists and can engage in some more complicated sex scenes with male protagonists.